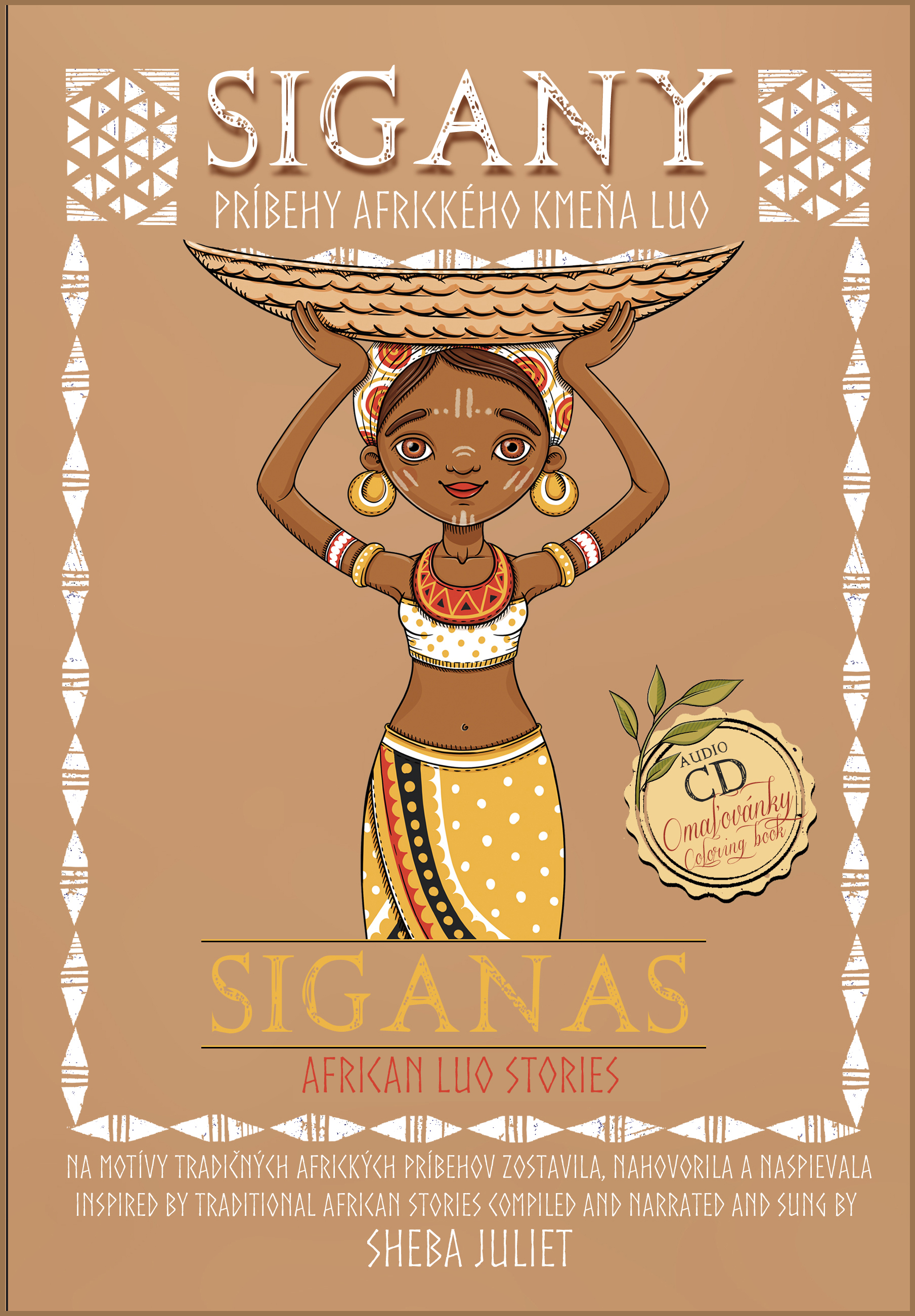 Siganas – African Luo stories
Do you know why Mr. Turtle carries his house everywhere he moves? How people in the past used to invoke rain or why an elephant has such a good memory? You can find this and much more in siganas, tales of african tribe Luo.
For ages, the Luo people of Kenya have told "siganas," stories conveying the intergenerational wisdom of their tribe. The tradition maintains that the stories both educate children and entertain adults in one fell swoop. The stories of animals, people and mythical creatures fascinate and surprise "our fellows". While the exact same stories cannot be found in Slovak culture, the moral messages within the stories closely resemble those found in Slovak stories and fairytales.
The power of siganas dwells in the abilities of the narrator - she should be a skilled actor and singer with a charming personality. Eloquent, personable and wise, Sheba has all these talents. Her tremendous skill makes it possible for those interested to listen to siganas in both Slovak and in English and listen to traditional songs in the original Luo, just like it is done in Kenya.
Listen to an audio excerpt of the Luo tribe sigana.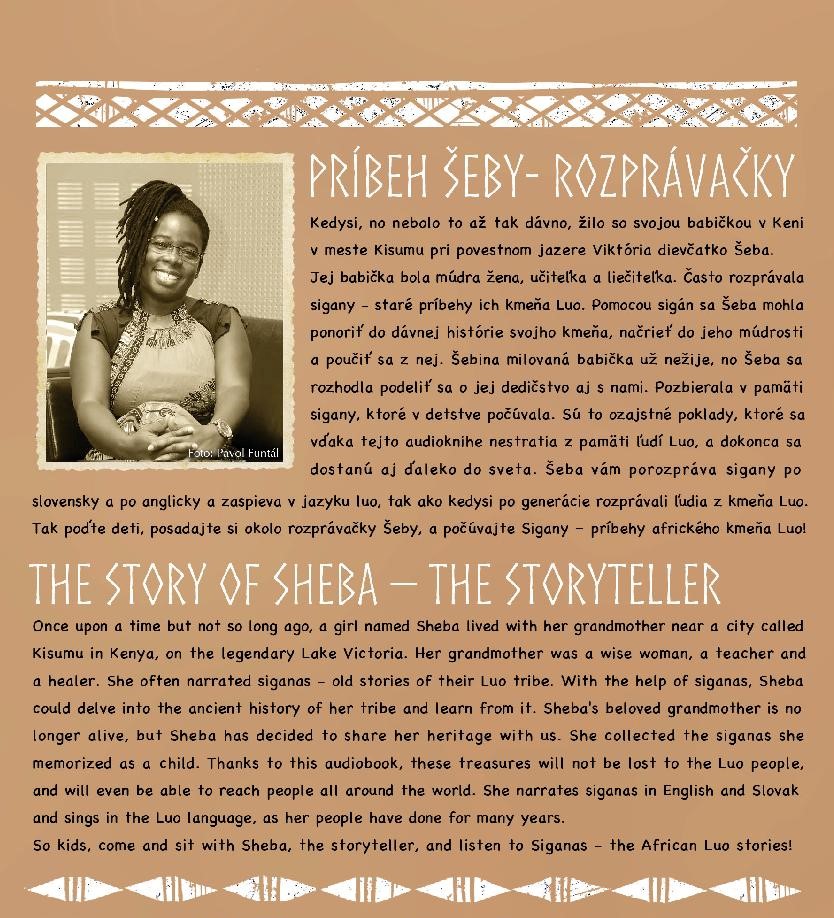 Each of the five stories is illustrated and the illustrations form a coloring book for young listeners. You can download them for free.
By buying this audio book you are supporting education of children from Kisumu, Kenya.
How to order: Please fill the order form by clicking on the button ORDER. After receiving your order we will send you an invoice to pay. When we receive the payment from you, we will send you an e-mail with password to download the book. The ZIP file contains stories both in English and Slovak languages in MP3 format and also CD cover as PDF file.
This product was created within Build Solid Ground project which is financed by European Commission.
Already bought this publication?
Would you like to contact us?

Are you interested in our services and you would like to establish cooperation with us? Are you looking for project partners in the topics we deal with? Contact us.

PDCS

Partners for Democratic Change Slovakia

---